Claim Our Space commits to curating events that are:
Highly collaborative: We believe our clients hold the "secret sauce" that will lead to meaningful engagements. We encourage our clients to be highly collaborative throughout the experiential design process. We prefer to meet regularly with your team in-person or via video conferencing throughout the curation process. We will create and manage a project work plan after we meet with your team for an initial event visioning. We will co-work with your team using your project management tools of choice. We have experience with the following tools: Asana, Trello, Google Suite, Slack, and Basecamp.

Supportive of local economies: We commit to partnering with vendors who live and work in the communities where your engagements are held. We partner with a community of preferred vendors from historically underserved communities to assist with your event logistics.

Fully inclusive: We support engagement projects and events that uphold your organization's commitment to community-building, and social justice. We are committed to curating events that meet the needs of your guests. Areas to consider include:

Culturally-responsive programming

Dietary needs

Space for spiritual reflection and nursing

Gender neutral restrooms

Trauma-informed speakers or warnings

ADA accessibility

Activities that address varying learning-styles

Quality: We are committed to curating engagements that are high-quality and innovative while remaining cost effective to your organization. We will work with your team ensure your budget expectations are fully understood and met throughout the curation of your event.
Fun: We believe dynamic spaces that lead to deepened relationships should foster joy. We incorporate joy-creating elements into our engagements.
Our Past Experiences
We have worked with the following organizations to curate events. Please contact us with any questions about particular events.
VoteRunLead, RunAsYouAre, 2017

Northside Achievement Zone, Path to College Walk, 2018

GREATER MSP-BE MSP, Getting Real on Workplace Inclusion, 2018

Northside Achievement Zone, Family Academy Graduation, 2018

Northside Achievement Zone, One Future Luncheon, 2018

Minnesota Council on Foundations, Annual Meeting, January 2019

Minnesota Department of Health, Health Equity Summit, March 2019

Cookie Cart, Take the Lead Breakfast, April 2019

Center for Economic Inclusion, Powering Inclusion Summit, April 2019

VoteRunLead, #RunAsYouAre National Training- Minneapolis location, May 2019

Cookie Cart, More Than A Mixer, July 2019

Center for Economic Inclusion, Fall Speaker Series, Fall 2019

Getting Real on
Workplace Inclusion
GREATER MSP- BE MSP
Location: McNamara Alumni Center Memorial Hall (Minneapolis, MN)
A Few Ways We Met Our Commitments:
Photography, graphic facilitation services provided by people of color-owned businesses based in Twin Cities metro area

Gender-neutral restrooms

Activities provided for all eight learning styles
2018 Path to college
WALK
Northside Achievement Zone
Locations: West Broadway Avenue Corridor & Minneapolis College (Minneapolis, MN)
A Few Ways We Met Our Commitments:
Project plan managed on Google Drive with NAZ working group

DJ services provided by woman of color-owned business based in Twin Cities metro area

Age-appropriate programming and activities provided for participants ages 4 to 18
Minnesota Council on Foundations
Annual Meeting 15, January 2019
Location: Marriott(Minneapolis, MN)
A Few Ways We Met Our Commitments:
Printing and visual recording services provided by people of color-owned businesses based in the Twin Cities metro area

Space for Spiritual Reflection

Gender neutral restrooms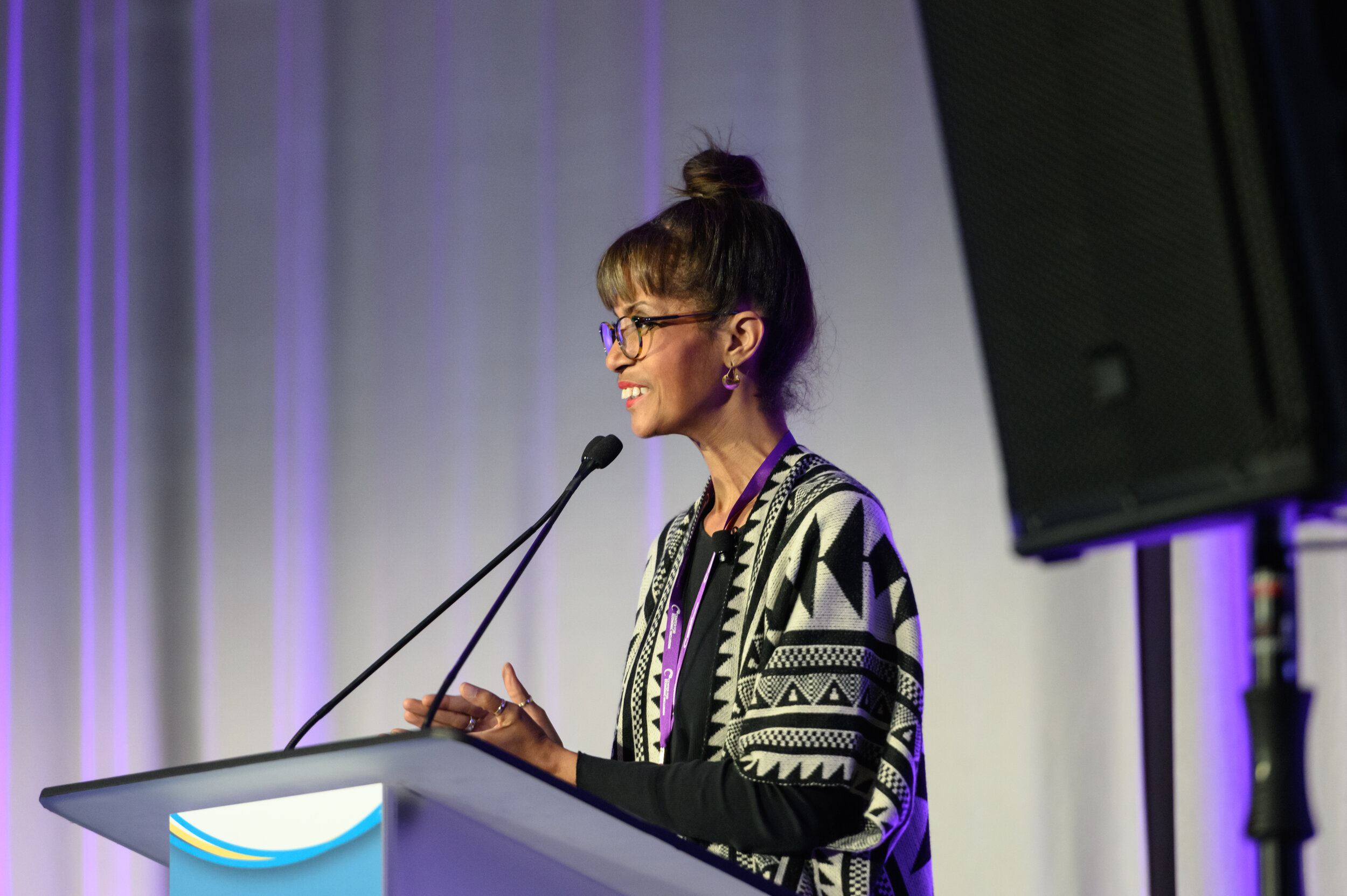 Center for Economic Inclusion
Powering Inclusion Summit, April 2019
Location: The Depot (Minneapolis, MN)
A Few Ways We Met Our Commitments:
Photography, musical, edible favors, and printing services provided by people of color-owned businesses based in the Twin Cities metro area

Activities provided for all eight learning styles

Speakers representative of varying racial/ethnic backgrounds, areas of expertise, age, and geographies